Your Fertility,
Our Specialty
We deliver excellent patient care through our competent and experienced staff and  state of the art technologies. Our clinical research is used to optimize treatment modalities and individualized care.
Fertility Options and Services
We provide a wide range of fertility services for everyone including Fertility Enhancing Surgery and Fertility Counselling.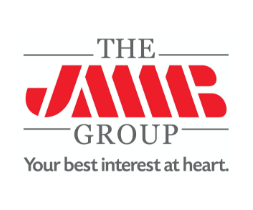 We do know that this is a very emotional transition and we only want you to focus on what matters. We partner with The Jamaican Money Market Brokers to assist you with the service you need and get started.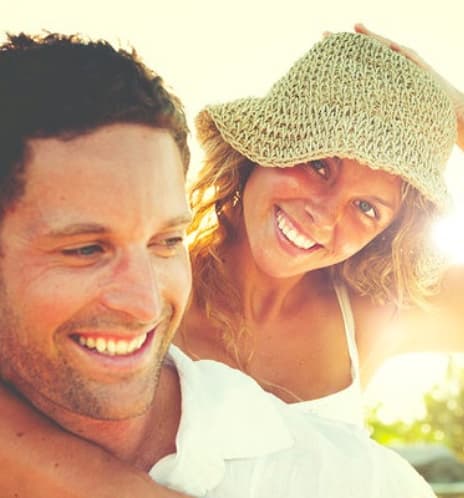 The journey to become a parent can be extremely stressful. We at the HWFMU have designed an IVF programme to bring fulfillment to your life, while you pursue your dreams of having your own bundle of joy.
We strongly believe in a holistic approach to life altering moments and this journey is no different. Our Unit is located in the heart of Kingston within a few hours from islandwide major attractions and entertainment, white sand beaches, gardens, historic landmarks and the home of the riveting reggae beat. We have packages that guarantee you the best medical care and experience in Jamaica. Come experience our medical care, island activities and Kingston, the United Nations designated Creative City of Music.
As one who did in fact have one failed outcome and yet was ultimately blessed with two magnificent boys, I can honestly recommend the Unit and their IVF programme as one of the best decisions my husband and I ever made and it was worth the physical, emotional and financial cost!
Blessed
Words are not enough to express our thanks to the team at the Hugh Wynter Fertility Management Unit (HWFMU). They were most supportive, reassuring and accommodating during the time we needed their help the most, and we wouldn't hesitate to recommend them to anyone who is considering fertility treatment.
Pleasant Surprise
We have found the staff at the unit to be both helpful and very professional in their undertaking. Consequently, the IVF treatment undergone has been successful and we hope to have our first child next year.
Successful Treatment
It was an amazing experience, one that I will never forget. You all did a great job, but from here forward it is in the hands of God. Whatever the outcome my experience will be tucked in that part of my brain where I store wonderful memories.
To The Staff of the HWFMU
Information for IVF Patients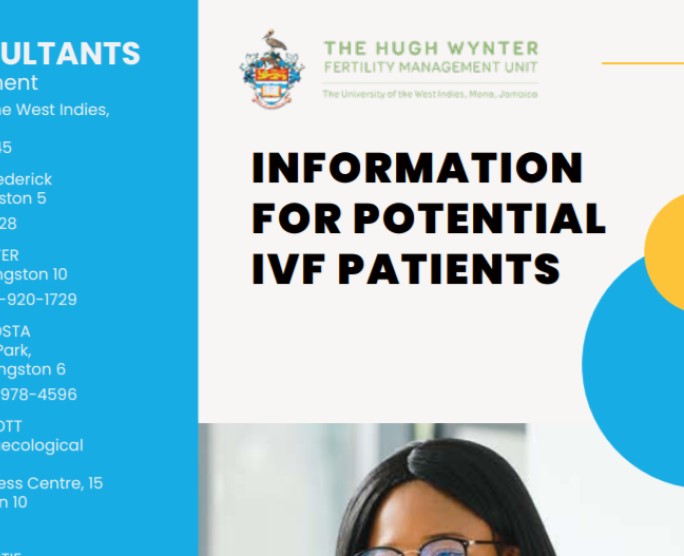 Information for IVF Patients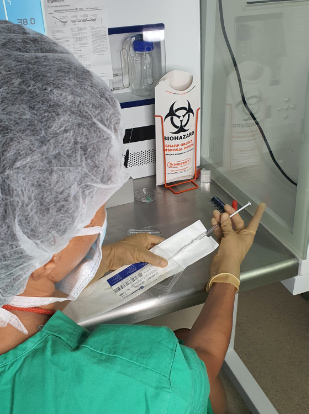 IUI is the process by which sperm that is prepared in the laboratory is transferred directly into the uterine cavity using a special catheter.
The Hugh Wynter Fertility
Management Unit
The University of the West Indies
Mona Campus,
Kingston 7